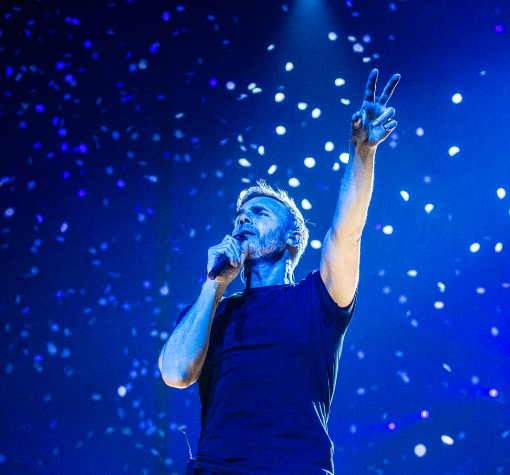 6:30pm Wed 1 December 2021
Event Information
This event has been rescheduled from 16 June 2021 to 01 December 2021
.
Gary will be performing all the hits from his incredible three-decade career and will bring to life songs from his latest album,
'Music Played By Humans'
. Gary will be joined by very special guest, Leona Lewis.
"I'm so happy to have Leona join the tour, she's such a talented singer," said Gary. "I've missed performing so much, I'm just really looking forward to getting out there and seeing everyone again. I'm excited to think about how the new songs on the album will sound live and with an audience. I can't wait to see you all!"
"I am overjoyed to be invited to join Gary Barlow on what's set to be an incredible tour," said Leona. "I am a huge fan of Gary's and I can't wait to share the stage with him and bring back the magic of a live show! I've missed performing so much and am counting down the days until I can be back on the stage singing with my fans who have continued to be amazing throughout this crazy year. See you soon! Disclaimer: Please note that Level 3 is accessible by stairs only. Some areas of Level 2 and Level 3 may not be suitable for those with mobility difficulties, those who are not comfortable with heights or those who experience vertigo. We anticipate you should receive your tickets at least 21 days prior to the event you are attending. Thank you for your patience.
U14s with adult