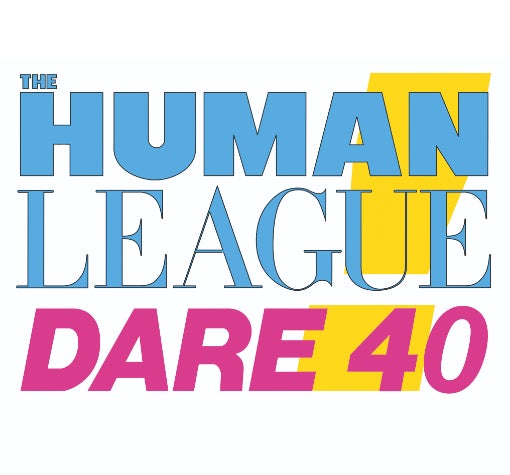 6:30pm Thu 9 December 2021
Event Information
SSE pre-sale 10am, Wednesday 29 July 2020General on sale 10am Friday 31 July 2020
Celebrating forty years since the release of DARE, The Human League will be performing this classic album in its entirety, as well as other hits from their extensive back catalogue, across arenas and theatres in the UK throughout December 2021.
Originals of the British New Wave/Synth scene The Human League dominated the airwaves and charts throughout the 80's with their dark yet stylish post punk electronica, which remains as fresh, current and highly influential today as it did with the release of DARE on the 16th October 1981.
On its release DARE instantly became a landmark album for the British music scene, spreading an exciting new sound to the US and Europe and helping give birth to a whole new era in music. With lyrics firmly embedded in the global politics of the day the band had an image that influenced fashion trends and their style, sound and message changed the face of early 80's club culture, paving the way for the decades of electronic music and clubbing that were to follow. The band are widely regarded as leaders of the second British Invasion of the US music market and, to this day, remain one of the most highly played bands on MTV worldwide.
DARE contained four hit singles, including the No 1 'Don't You Want Me' which is arguably the poppiest track on the album, staying in the charts for five weeks and making the 1981 Xmas No.1 slot. The album earnt them a Brit Award the following year and the band continued to grace the top 10 for the next fifteen years, with a resurgence of popularity and commercial success in every decade that has followed. Without doubt their music has inspired generations of fans and influenced many of todays artists. Disclaimer: Please note that Level 3 is accessible by stairs only. Some areas of Level 2 and Level 3 may not be suitable for those with mobility difficulties, those who are not comfortable with heights or those who experience vertigo. We anticipate you should receive your tickets at least 21 days prior to the event you are attending. Thank you for your patience.
Standing: Over 14s / Under 16s with adult, Seating: Under 16s with adult 18+