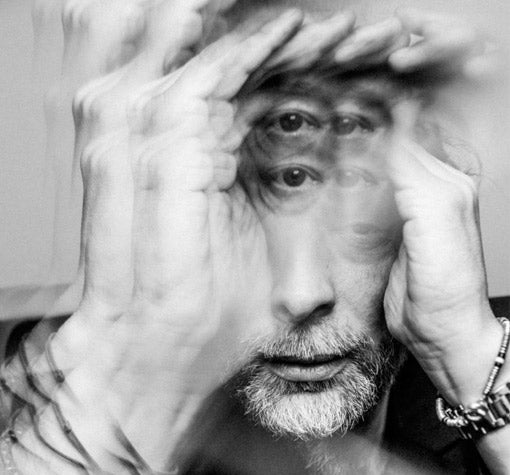 Event Information
SSE pre-sale 9am, Thursday 16 July 2020General on sale 9am Friday 17 July 2020
Tomorrow's Modern Boxes features the trio of Thom, Nigel and Tarik performing songs spanning Thom's work, including
The Eraser, Tomorrow's Modern Boxes,
Atoms For Peace's
Amok
,
Suspiria
and of course his recently released
ANIMA
.
ANIMA
was released on 27th June, accompanied by a Paul Thomas Anderson-directed "one-reeler," also titled
ANIMA
, exclusively viewable on Netflix. Both the album and the short film (set to three of its songs) have received widespread critical acclaim. In their 5-star review of the album, The Telegraph proclaimed it
"a bleak dystopian rhapsody you can actually dance to"
, Sunday Times Culture declared it "gorgeous" in their cover feature interview with Thom, and NME lauded the record
"an artfully produced fever dream of an album"
.
Featuring several songs debuted live over the course of previous Tomorrow's Modern Boxes performances,
ANIMA
was written by Yorke, produced by Godrich and features the London Contemporary Orchestra on all nine tracks. Disclaimer: Please note that Level 3 is accessible by stairs only. Some areas of Level 2 and Level 3 may not be suitable for those with mobility difficulties, those who are not comfortable with heights or those who experience vertigo. We anticipate you should receive your tickets at least 21 days prior to the event you are attending. Thank you for your patience.
Standing: Over 14s / Under 16s with adult, Seating: Over 5s / Under 14s with adult