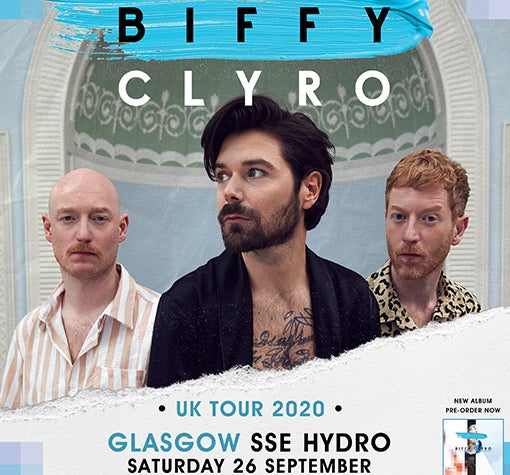 6:30pm Sat 26 September 2020
Event Information
This event has been postponed.

A statement from the band:

"Unfortunately, we are postponing our UK/Eire, mainland European and Australian tour dates due to COVID 19. We were hoping that we were going to be able to announce replacement shows, which is why we have waited so long to postpone it, but unfortunately with the current situation that has not been possible. We'll have news for you and be out to see you as soon as we can. We love and miss you all, thanks for bearing with us - we'll be back as soon as possible" Disclaimer: Please note that Level 3 is accessible by stairs only. Some areas of Level 2 and Level 3 may not be suitable for those with mobility difficulties, those who are not comfortable with heights or those who experience vertigo. We anticipate you should receive your tickets at least 21 days prior to the event you are attending. Thank you for your patience.