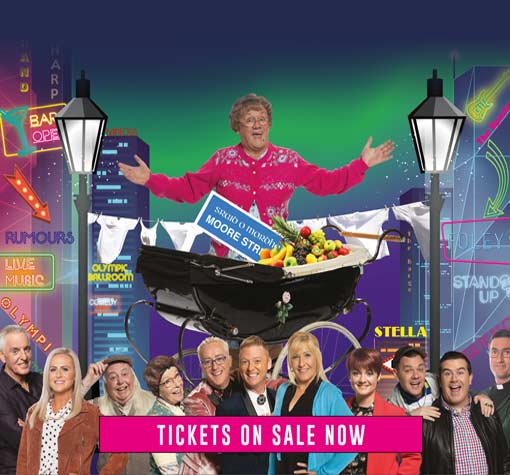 Event Information
This event has been rescheduled from 10 - 11 July 2020 to 4 - 5 June 2021. All tickets remain valid for the rescheduled dates.
A message from the organiser:
Following the earlier announcement that this summer's Mrs Brown's tour will have to be postponed due to the ongoing Coronavirus public health crisis, we're pleased to announce a full rescheduled tour for summer 2021. All tickets remain valid for the corresponding days of the week in the relevant towns in 2021. Disclaimer: Please note that Level 3 is accessible by stairs only. Some areas of Level 2 and Level 3 may not be suitable for those with mobility difficulties, those who are not comfortable with heights or those who experience vertigo. We anticipate you should receive your tickets at least 21 days prior to the event you are attending. Thank you for your patience.
U14s with adult