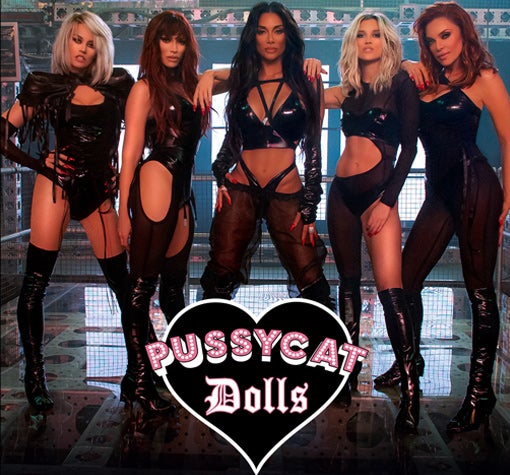 Event Information
SSE Reward 10am Thursday 28 November
General on sale 10am Sunday 01 December
The era defying, chart-topping, button-pushing, mega-group are back! The Pussycat Dolls have announced they are reuniting for a U.K. Tour, performing together for the first time in over a decade. The voices of a generation will be taking their Pussycat Dolls 2020 Tour on the road next year, hitting arenas across the U.K.  
The multi-platinum pop sensations – Nicole Scherzinger, Ashley Roberts, Kimberly Wyatt, Jessica Sutta and Carmit Bachar are bringing back Doll Domination. Having sold more than 54 Million records worldwide and streamed over 1 Billion times, X2 Winners at the MTV VMA and achieved eight U.K. top 10 singles the dolls have Stick Wit Ya throughout the decades.  
Nicole Scherzinger says "I love all my girls so much and cannot wait to show you what we've got in store for you. It's been a long time coming but this feels like the perfect time to remind the world what it means to be a Pussycat Doll".  
Robin Antin, founder of The Pussycat Dolls says "I created The Pussycat Dolls back in 1994 and never in my wildest dreams would I have thought it would become one of the most iconic girl groups of our time. I've been working on making this reunion happen now for years, so I am very excited that the stars have aligned for THE PCD REUNION! It's with gratitude to our fans and during this amazing time of female empowerment, to be able to announce the launch of our PCD reunion, celebrating ALL GENDERS, & the brilliant success and talent of the girls that helped influence a movement that was long overdue".  
In their first television performance in ten years, The Pussycat Dolls will return to the X Factor with an exclusive performance on Saturday 30 November which is set to back the PCD sparkle, excitement and anthemic hits.  
The Pussycat Dolls will embark on a nine date U.K. wide tour bringing hits such as 'Don't Cha', 'Stickwitu', 'When I Grow Up', 'Buttons' and more fan favorites back to life with their iconic dance routines and showstopping vocals. Disclaimer: Please note that Level 3 is accessible by stairs only. Some areas of Level 2 and Level 3 may not be suitable for those with mobility difficulties, those who are not comfortable with heights or those who experience vertigo. We anticipate you should receive your tickets at least 21 days prior to the event you are attending. Thank you for your patience.
Standing over 14s only, U16s must be with adult | Seats all ages, U16s accompanied by adult