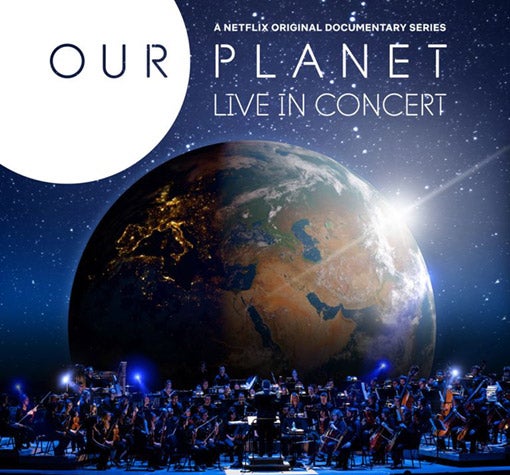 6:30pm Mon 19 October 2020
Event Information
SSE reward 10am Wednesday 27 November
General on sale 10am Friday 29 November

Emmy® Award-winning Netflix documentary, Our Planet, is to be re-imagined as a live arena experience with full orchestra combining highlights from the series with some brand-new arrangements to create an immersive journey across Our Planet.  As well as exclusive on screen narration by the legendary broadcaster David Attenborough. 
 
Three giant screens will present the incredible cinematography of Our Planet on a scale that has never been seen before, allowing audiences to be fully immersed into the wonders of earth's wildlife and their habitats. Intelligent lighting will heighten the visual experience beyond the screens and around the arena, programmed to run in sync with the footage. 

All net profits from the Our Planet live project will be donated to WWF's global Our Planet education and awareness initiatives. These include providing a wealth of educational materials for schools and young people, based on the series, with the aim to inspire and motivate the next generation to protect our planet. The creators of the live events are also introducing measures to ensure the production is environmentally-friendly, working with host venues to minimise the environmental impact of each event.
  Disclaimer: Please note that Level 3 is accessible by stairs only. Some areas of Level 2 and Level 3 may not be suitable for those with mobility difficulties, those who are not comfortable with heights or those who experience vertigo. We anticipate you should receive your tickets at least 21 days prior to the event you are attending. Thank you for your patience.