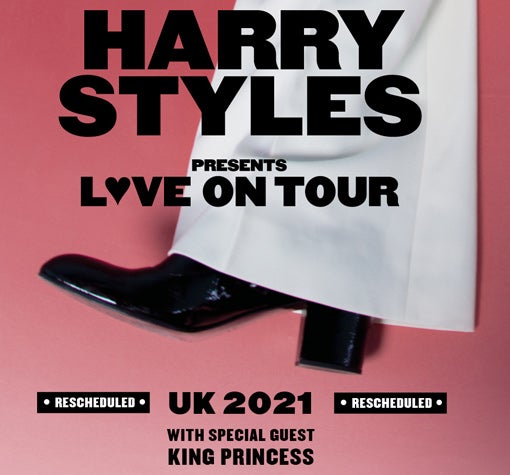 Event Information
Rescheduled from 26 April 2020
Artist Statement
"Anyone who knows me, knows that performing has always been my favourite part of working in music. However, during times like these, the safety and protection of touring crew, fans, and everyone else around the world is an immediate priority.
For obvious reasons, the upcoming tour in the UK and Europe will be rescheduled to 2021. Tickets already purchased will be valid for these shows. In the meantime, we will be closely monitoring the situation around the world and will continue updating you in the months to come.
For the safety of yourself and others, please self-isolate. We're all in this together.
I can't wait to see you out on the road as soon as it's safe to do so. Until then, treat people with kindness. 
H" Disclaimer: Please note that Level 3 is accessible by stairs only. Some areas of Level 2 and Level 3 may not be suitable for those with mobility difficulties, those who are not comfortable with heights or those who experience vertigo. We anticipate you should receive your tickets at least 21 days prior to the event you are attending. Thank you for your patience.
Standing pods - U14s with adult | Seats - all ages