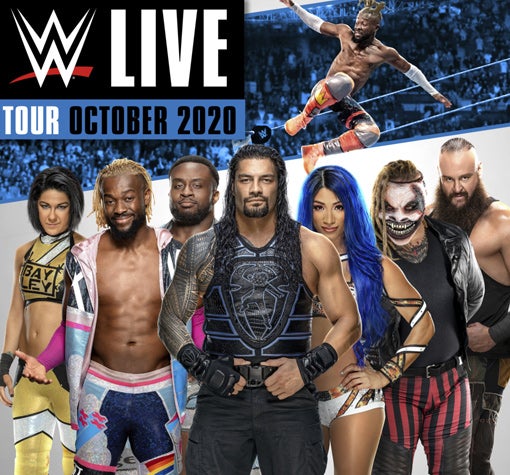 6:00pm Wed 7 October 2020
Event Information
Rescheduled from 03 May 2020

WWE Live in Glasgow scheduled to take place at 5pm on Sunday, May 3, 2020 has been postponed and will now take place on Wednesday, October 7, 2020 at the new time of 7.30pm. All tickets for the May 3 event remain valid for October 7. Ticketholders who cannot attend the new date should contact their point of purchase by May 15. 

  Disclaimer: Please note that Level 3 is accessible by stairs only. Some areas of Level 2 and Level 3 may not be suitable for those with mobility difficulties, those who are not comfortable with heights or those who experience vertigo. We anticipate you should receive your tickets at least 21 days prior to the event you are attending. Thank you for your patience.