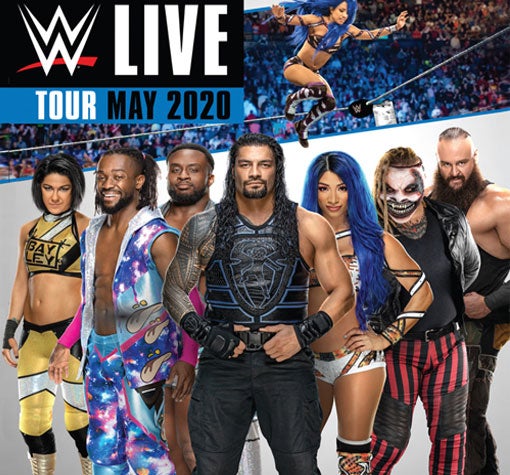 Event Information
SSE pre-sale 10am, Tuesday 12 November 2019

On sale 10am, Thursday 14 November 2019

WWE Live is a unique blend of sport and entertainment, combining in-ring match action with dramatic entertainment. Bursting with all the drama and energy of a rock concert, in a fun, lively and exciting environment, WWE Live is the ultimate in family entertainment!

  Disclaimer: Please note that Level 3 is accessible by stairs only. Some areas of Level 2 and Level 3 may not be suitable for those with mobility difficulties, those who are not comfortable with heights or those who experience vertigo. We anticipate you should receive your tickets at least 21 days prior to the event you are attending. Thank you for your patience.