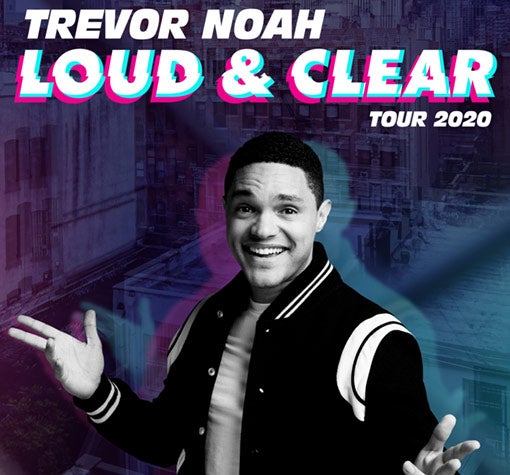 6:30pm Wed 9 September 2020
Event Information
Rescheduled from 20 March 2020From Trevor Noah:
In support of the World Health Organization's efforts to inform and help individual communities slow the spread of the COVID-19 virus I will be postponing all tour dates for the next month. By reducing large gatherings we can help flatten the curve of any possible outbreaks to keep it manageable within our communities. All postponed dates will be rescheduled and new show info will be posted to my website as it comes in. Looking to seeing you all on a happier and healthier note.
  Disclaimer: Please note that Level 3 is accessible by stairs only. Some areas of Level 2 and Level 3 may not be suitable for those with mobility difficulties, those who are not comfortable with heights or those who experience vertigo. We anticipate you should receive your tickets at least 21 days prior to the event you are attending. Thank you for your patience.
Over 14s Only