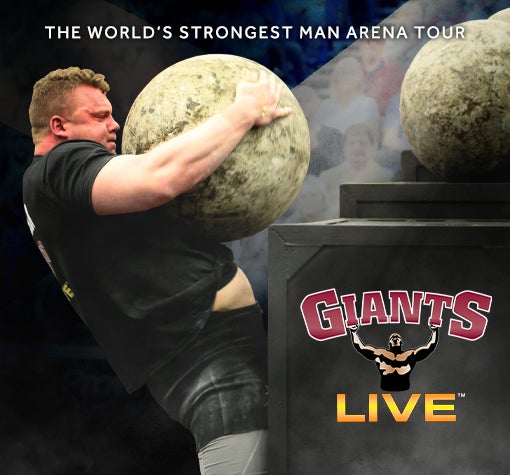 4:00pm Sat 18 September 2021
Event Information
This event has been rescheduled from 10 October 2020 to 18 September 2021.

A message from the organiser:

Thank you all for your kindness and understanding while we worked through the difficult decisions and obstacles of the last few months.

While we'd sincerely hoped for the best and would love nothing more than to put on an epic show right now, the safety of fans, athletes and crew must come first. 

All 2020 shows will now be postponed to 2021.

All tickets will be automatically rolled over to the corresponding 2021 date. If you can't make the rescheduled date and would like a refund, please contact your point of purchase.

The Giants Live team would again like to thank you all for your continued patience and support. Stay safe. Stay strong - and we'll be back in 2021 bigger and better than ever! Disclaimer: Please note that Level 3 is accessible by stairs only. Some areas of Level 2 and Level 3 may not be suitable for those with mobility difficulties, those who are not comfortable with heights or those who experience vertigo. We anticipate you should receive your tickets at least 21 days prior to the event you are attending. Thank you for your patience.