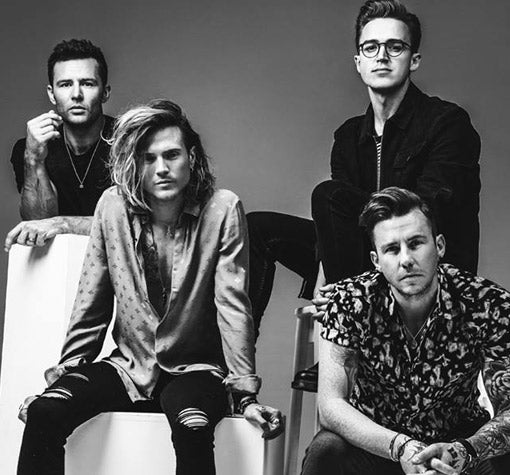 6:30pm Tue 27 October 2020
Event Information
Rescheduled from 29 April 2020
Statement from the artist – 
Following the latest government advice we are very sad to announce that we are rescheduling our upcoming April / May UK 2020 tour as the safety and health of our fans is our utmost priority.  
We can't wait to see you in Oct/Nov, only 6 months away. Until then, keep yourselves safe and look after each other. All our love Tom, Danny, Harry & Dougie. 
Wit Disclaimer: Please note that Level 3 is accessible by stairs only. Some areas of Level 2 and Level 3 may not be suitable for those with mobility difficulties, those who are not comfortable with heights or those who experience vertigo. We anticipate you should receive your tickets at least 21 days prior to the event you are attending. Thank you for your patience.
Standing over 14s/Under 16s with an adult. Seating 5+ only/under 16s with an adult.