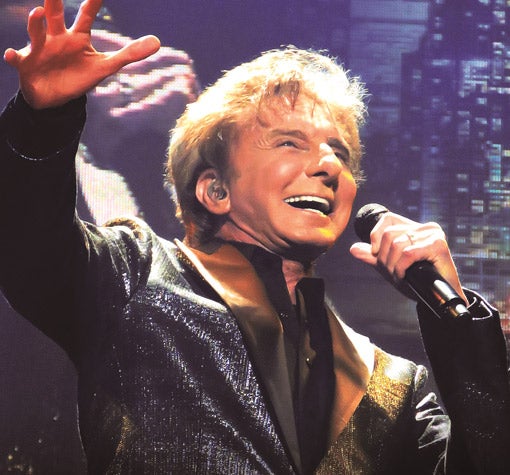 Event Information
SSE pre-sale 9am, Wednesday 18 September 2019
On sale 9am, Friday 20 September 2019
Following his headline 'sold out' performance at the BBC Proms in the Park in London and 17 'sold out' concerts on Broadway, Barry Manilow has announced that he will return to the UK in 2020 for a limited number of arena concerts.
The GRAMMY®, TONY®, and EMMY® Award-winning musician's career skyrocketed to superstardom when his mega hit song, "Mandy," topped the charts in 1975.  
Barry Manilow's unparalleled career encompasses virtually every area of music, including performing, composing, arranging and producing. A Songwriters Hall of Fame inductee, Manilow has triumphed in every medium of entertainment.  With worldwide record sales exceeding 85 million, Barry Manilow is ranked as the top Adult Contemporary chart artist of all time with over 50 Top 40 hits including 12 #1s and 27 Top 10 Hits.  He is ranked as the #1 Adult Contemporary Artist of all time by Billboard and R & R magazines.  Rolling Stone Magazine refers to Manilow as "the Showman of our Generation." Disclaimer: Please note that Level 3 is accessible by stairs only. Some areas of Level 2 and Level 3 may not be suitable for those with mobility difficulties, those who are not comfortable with heights or those who experience vertigo. We anticipate you should receive your tickets at least 21 days prior to the event you are attending. Thank you for your patience.
Under 14s accompanied by an adult