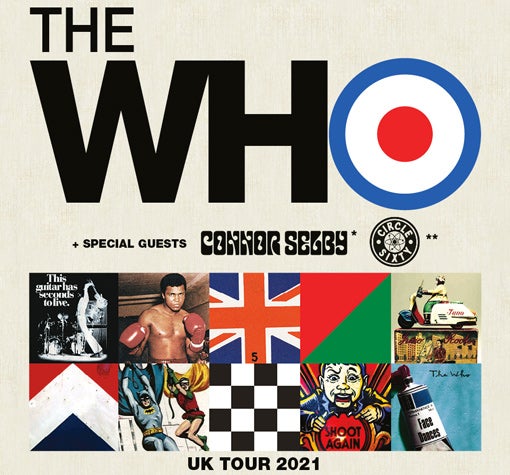 Event Information
Rescheduled from 23 March 2020

THE WHO are very happy to announce that they have rescheduled their U.K. tour for March 2021, the band wish to thank the fans for their patience and support. 
 
Singer Roger Daltrey assured fans last week that the shows "May be the last time we do a tour of this type, so keep those tickets, as the shows will be fantastic".
  Disclaimer: Please note that Level 3 is accessible by stairs only. Some areas of Level 2 and Level 3 may not be suitable for those with mobility difficulties, those who are not comfortable with heights or those who experience vertigo. We anticipate you should receive your tickets at least 21 days prior to the event you are attending. Thank you for your patience.