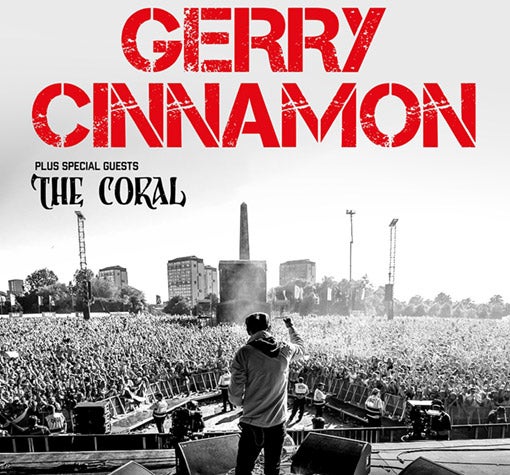 Event Information
EXTRA DATE ADDED DUE TO PHENOMENAL DEMAND - ON SALE NOW
Ticket purchases are limited to 4 tickets per person.
Name of lead booker printed on each ticket. To gain admission to the concert, the attendee must bring a valid photo ID matching the customer name on the booking confirmation
The only places that tickets purchased here can be re-sold to another customer for entry to the show is through Ticketmaster's Fan-Fan Ticket Exchange https://www.ticketmaster.co.uk/ticket-exchange  and one other authorised resale platform, see the artist's website for details. Other than this tickets are strictly not transferable.
The event ticket is a personal, revocable license and, at all times, remains the property of the Promoters. This ticket must be surrendered to the Promoters upon request.
The event ticket is sold by the Promoters directly to the Consumer. Any tickets purchased by business or traders in breach of the Terms and Conditions of Ticket Sale will be cancelled.
The event ticket will IMMEDIATELY BECOME INVALID if resold OR OFFERED FOR SALE unless the sale is through our official face-value resale partners.
Disclaimer: Please note that Level 3 is accessible by stairs only. Some areas of Level 2 and Level 3 may not be suitable for those with mobility difficulties, those who are not comfortable with heights or those who experience vertigo. We anticipate you should receive your tickets at least 21 days prior to the event you are attending. Thank you for your patience.
Standing over 16s only. Seats over 5s only. U14s with adult