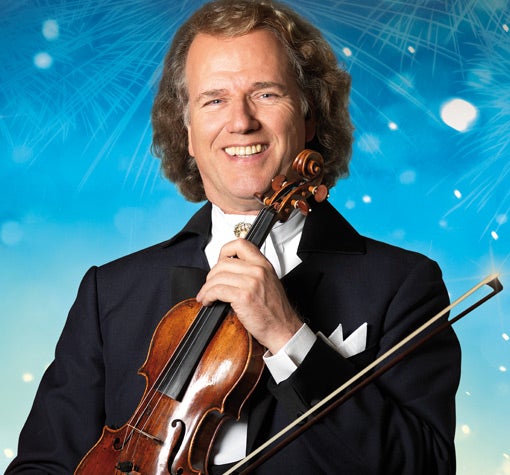 6:30pm Sun 20 September 2020
Event Information
Rescheduled from 09 May 2020

Artist statement:

André Rieu and his Johann Strauss Orchestra are postponing their UK/Ireland tour to September because of the coronavirus pandemic. The tour, which was originally expected to kick off in Belfast on 16 April was set to stop in eight cities.

André Rieu says: "It is with a heavy heart that we have to postpone our UK/Ireland tour, but we are already looking forward to seeing all of you in September! The well-being of our beloved fans, musicians and crew is always our top priority. We have worked very hard to reschedule all dates, as we cannot wait to come back to the UK/Ireland. I hope you will join us in September for a wonderful carefree evening full of music, dance and romance and would like to thank you for waiting just a little longer. Please stay safe and healthy! Much love!"
  Disclaimer: Please note that Level 3 is accessible by stairs only. Some areas of Level 2 and Level 3 may not be suitable for those with mobility difficulties, those who are not comfortable with heights or those who experience vertigo. We anticipate you should receive your tickets at least 21 days prior to the event you are attending. Thank you for your patience.