View all events
Elvis Presley In Concert Live on Screen with the Royal Philharmonic Orchestra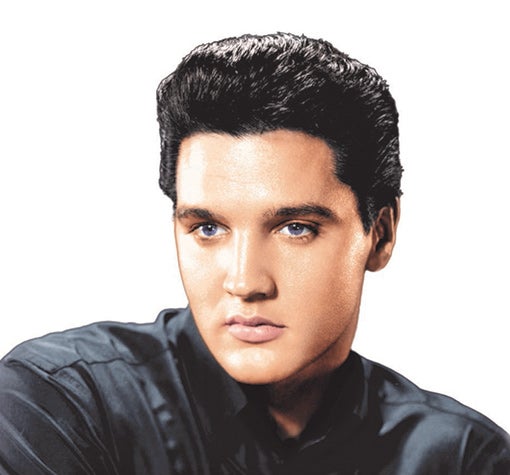 7:30pm Fri 29 November 2019
Event Information
SSE Reward 9am Wednesday 10 April 
General on sale 9am Friday 12 April

One of the most unique concert experiences of recent years is set to return for 2019 having won the hearts of critics and fans a-like, as Elvis is set once again to be back, in a building near you! 

The show will see the King once again up close on screen alongside the Royal Philharmonic Concert Orchestra live on stage, with this year being extra special as they will also be joined by The TCB Band – Elvis' original and longtime backing band. This is the only chance to experience the man who changed the course of popular music, selling an unparalleled 1 billion records worldwide.  

Marking 50 years since Elvis' triumphant return to live performing - as he took up his infamous Las Vegas residency in 1969 - the 2019 tour will feature very special personal appearances from Priscilla Presley and long term Elvis associate Jerry Schilling, who will be sharing intimate stories, personal photos plus rare home movies.

On the tour, Priscilla Presley said: 

" We're BACK and better than ever! I am thrilled and honoured to be returning to the UK. Please join me live on stage to present this brand new show backed by the Royal Philharmonic Concert Orchestra , Elvis's TCB Band, never before seen new footage of Elvis, and  more surprises, including, Jerry Schilling and myself on stage sharing our stories. This will be a once in a lifetime show... you won't want to miss."

The collaboration between the music of Elvis and the Royal Philharmonic Orchestra has spearheaded an incredible current phenomenon, with new orchestral arrangements of the music of the most legendary artists of all time being presented with the original recordings of the artists' own voice which led to three huge-selling and critically acclaimed albums (If I Can Dream, The Wonder of You, and Christmas with Elvis and the Royal Philharmonic Orchestra). 

With Elvis never having toured the UK, or performing with a full sized orchestra as were two of his dreams, these shows are a chance to both honor the legacy of an icon who has defined popular culture for over half a century, and for fans to see 'The King' live, who never had the chance to before.  Disclaimer: Please note that Level 3 is accessible by stairs only. Some areas of Level 2 and Level 3 may not be suitable for those with mobility difficulties, those who are not comfortable with heights or those who experience vertigo. We anticipate you should receive your tickets at least 21 days prior to the event you are attending. Thank you for your patience.