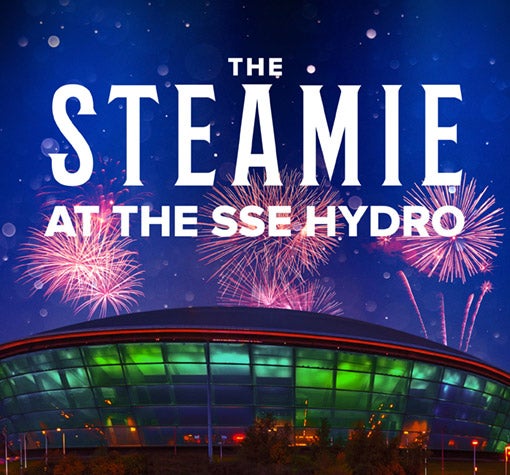 Event Information
Extra show added  - 27 December 2019
Access tickets with SSE Reward now

Louise McCarthy and Gayle Telfer Stevens, Scotland's favourite cleaners aka The Dolls, play Magrit and Dolly in the legendary Scottish play revamped for a limited Hogmanay run at SSE Hydro. Fiona Wood and Mary McCusker reprise their roles of Doreen and Mrs Culfeathers. Still Game and Taggart's Harry Ward joins the cast as Andy.

A starry cast is today announced for Scotland's best loved play, The Steamie. The revamped show – with more songs, more music and more laughs – will see The Dolls, Louise McCarthy and Gayle Telfer Stevens, marking their Steamie debut and playing the feisty Magrit and gullible Dolly respectively. Fiona Wood returns to the show for the third time to portrait the young, full of hope Doreen whilst Mary McCusker reprises the poignant role of Mrs Culfeathers. Harry Ward joins the cast as the lovable drunk handyman Andy.

Written and directed by Tony Roper with songs by David Anderson, this Hogmanay the show takes over Glasgow's SSE Hydro, the largest entertainment venue in Scotland. Due to popular demand, an extra show on 28th December has been added to this special, limited run.

The Steamie is a Scottish theatre classic; an ode to the hard-working women of the 1950's and to a bygone Glasgow. The young Doreen envisions a new future, while Mrs Culfeathers looks back to the past - the play is a snapshot of a society, of a time and a cross section of strong women, all rolled up in Roper's hilarious comedy. As The Scotsman said in 2017, it is a "superb, funny and perfectly-observed play."

This is the fourth time Neil Laidlaw has produced a tour of The Steamie, first in 2009, the 25th anniversary tour in 2012, the 30th anniversary tour in 2017 and now the revamped, steamier than ever special run at Glasgow's SSE Hydro.

Neil Laidlaw said: "The Steamie is one of Scotland's best-loved plays and I am extremely proud to be able to bring it back for another generation to enjoy, this time with new songs and special guest appearances."

"We have brought together a fantastic cast: the inimitable Dolls – Louise McCarthy and Gayle Telfer Stevens who I know decided to be actors because of The Steamie – and Harry Ward are our newbies with the wonderful Fiona Wood and Mary McCusker reprising their roles of Doreen and Mrs Culfeathers. I can't wait to get into the rehearsal room to witness another cast making this legendary play their own."

Tony Roper said: "In my late forties I sat down with a biro and a jotter and wrote my first ever play. Over three decades later, the play is still getting the laughs and the cries, connecting with another generation of Scots. The Steamie is the nation's favourite night out and I cannot wait to bring the show – with more music and a spectacular cast – to the country's biggest entertainment venue, SSE Hydro." Disclaimer: Please note that Level 3 is accessible by stairs only. Some areas of Level 2 and Level 3 may not be suitable for those with mobility difficulties, those who are not comfortable with heights or those who experience vertigo. We anticipate you should receive your tickets at least 21 days prior to the event you are attending. Thank you for your patience.