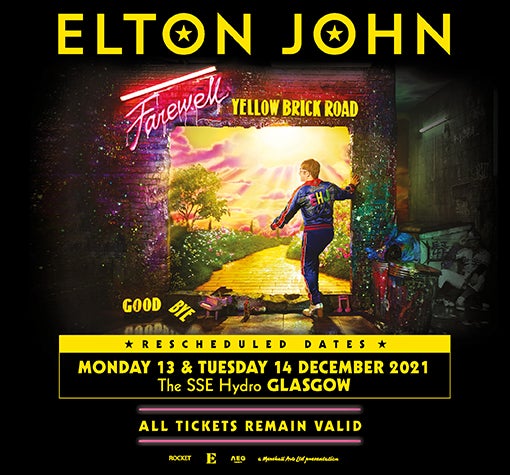 Event Information
Rescheduled from 24 & 25 November 2020

Tickets purchased for the original 2020 tour dates remain valid for the 2021 dates.

A message from the artist:

"To All My Dedicated Fans,

Rescheduling my concerts is never a decision taken lightly, but my priority is always the safety of all parties including my tour crew, the venue staff and of course you, my amazing fans.

It breaks my heart that we have had to reschedule the 2020 dates we were all looking forward to so much, but my team and I have been working diligently on rescheduled plans for 2021.

As you can imagine, touring is a huge undertaking so we have needed time to sort through all the details to make sure we can visit every city and play every show we already have on sale. Thank you for your patience whilst we have been doing this.

I look forward to continuing the Farewell Yellow Brick Road tour next year and seeing you by my side once again, as you have been for so many years throughout my blessed career.

Stay safe and healthy everyone.

Elton John" Disclaimer: Please note that Level 3 is accessible by stairs only. Some areas of Level 2 and Level 3 may not be suitable for those with mobility difficulties, those who are not comfortable with heights or those who experience vertigo. We anticipate you should receive your tickets at least 21 days prior to the event you are attending. Thank you for your patience.