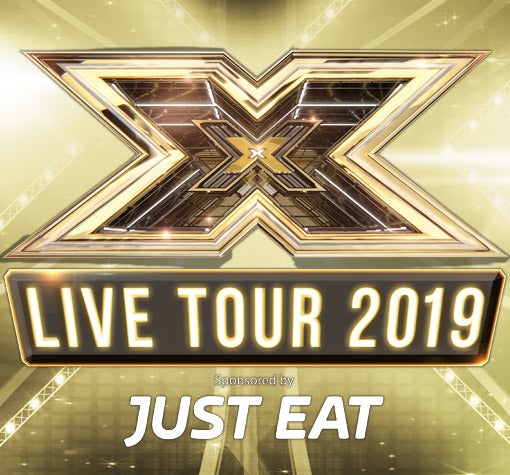 6:30pm Thu 28 February 2019
Event Information
Pre-sale 9am Wed 17 Oct 2018
On sale 9am Fri 19 Oct 2018

The X Factor Live Tour is returning for 2019!

X Factor Digital Presenter, Becca Dudley, will be return as host on The X Factor Live Tour.

Becca has been hosting MTV UK programming since 2012 and presents multiple shows across the network, as well as covering worldwide music events with World Stage from Brazil to Belgium. In addition to her TV work, Becca DJs reggae, hip hop and dancehall across the UK and festivals, including Glastonbury. Becca is also a presenter on Apple Music's global radio station Beats 1 and in 2016 she launched her own music platform DEADLY, which encompasses live music, radio and video content.

The X Factor Tour has thrilled over three million people since it began 14 years ago, making it one of the UK's most successful annual arena tours. So get your tickets to The X Factor Live Tour 2019 and don't miss out! Disclaimer: Please note that Level 3 is accessible by stairs only. Some areas of Level 2 and Level 3 may not be suitable for those with mobility difficulties, those who are not comfortable with heights or those who experience vertigo. We anticipate you should receive your tickets at least 21 days prior to the event you are attending. Thank you for your patience.