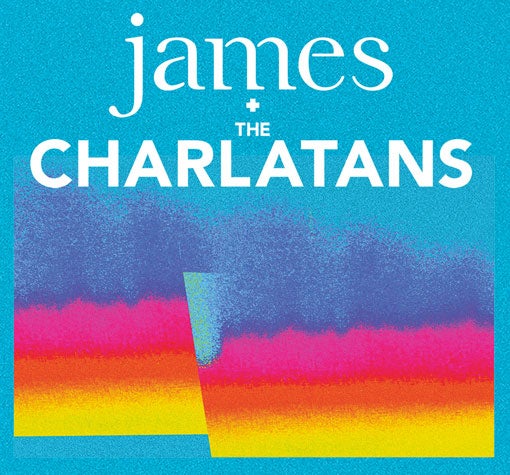 6:30pm Wed 5 December 2018
Event Information
Pre-sale 9am Wednesday 18 July 2018
On sale 9am Friday 20 July 2018
Following a hugely successful one off show at Liverpool Echo Arena in 2016, two heavyweights of British music James & The Charlatans have announced a joint UK arena tour for December 2018.
On the new tour Tim Booth says: "Playing with The Charlatans felt like a joyful fit to those of us lucky enough to be present. And besides how often do I get to hang with another Tim who meditates! We want two simpatico bands to be even greater than the sum of their parts to create a magical evening".
Tim Burgess adds regarding the forthcoming tour: "We played a show together in Liverpool and said it was a "one night only" but both bands loved it so much we couldn't resist making it into a tour. Very excited to be catching up with the James fam at the end of the year". Disclaimer: Please note that Level 3 is accessible by stairs only. Some areas of Level 2 and Level 3 may not be suitable for those with mobility difficulties, those who are not comfortable with heights or those who experience vertigo. We anticipate you should receive your tickets at least 21 days prior to the event you are attending. Thank you for your patience.
Standing over 14's only (under 16 with an adult), Elsewhere U14's to be accompanied by an adult