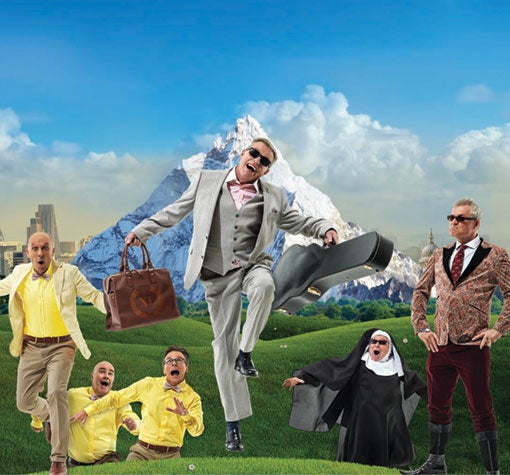 7:00pm Mon 17 December 2018
Event Information
Pre-sale 9.30am Wednesday 25 April 2018
On sale 9.30am Friday 27 April 2018
MADNESS ANNOUNCE "THE SOUND OF MADNESS" UK ARENA TOUR PLUS SPECIAL GUESTS THE FRATELLIS
"THE HILLS ARE ALIVE WITH THE SOUND OF MADNESS!!" Britain's favourite pop band Madness will be embarking on a major UK arena tour this December and will be joined by special guests The Fratellis.  
The Sound of Madness is a combination of people from North London that got together in the mid to late '70s and came up with a cacophony of music, noise, clothes, dressing up and having fun.
Madness are one of the top 20 selling UK groups of all time, with seven top ten albums, 22 top 20 hits and over six million album sales to their name. It's been an incredible few years for the nutty boys from their gold selling 'Can't Touch us Now' album, sell out shows to their recent compilation 'Full House – The Very Best Of Madness'. This summer sees the MADHEADS gather at nice big houses in the country as part of their Stately Madness tour and will return to Minehead with the legendary House of Fun Weekender before embarking on a full UK tour in December. Disclaimer: Please note that Level 3 is accessible by stairs only. Some areas of Level 2 and Level 3 may not be suitable for those with mobility difficulties, those who are not comfortable with heights or those who experience vertigo. We anticipate you should receive your tickets at least 21 days prior to the event you are attending. Thank you for your patience.
Standing over 14s only