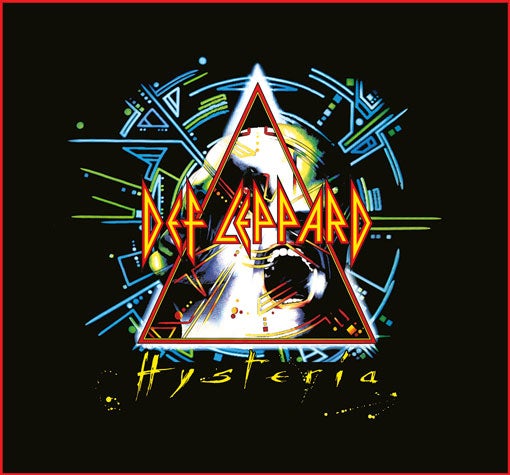 7:30pm Tue 11 December 2018
Event Information
DEF LEPPARD ANNOUNCES UK & EIRE HEADLINE TOUR PLAYING THE SEMINAL "HYSTERIA" ALBUM IN FULL PLUS OTHER SONGS FROM THEIR CATALOGUE THROUGHOUT DECEMBER 2018
As a cornerstone of rock and roll's history, Def Leppard's substantial career includes numerous hit singles including their first early chart hit "Wasted" -- to their radio and MTV staples "Bringin' On The Heartbreak", "Photograph", "Rock of Ages", "Too Late", "Animal", "Armageddon It", "Love Bites", "Rocket" and "Let's Get Rocked." Their ground-breaking multi-platinum albums—including two of the best-selling albums of all time with sales of more than 10 million copies each in the U.S. alone Pyromania and Hysteria, captured some of the group's legendary tracks, bringing together classic Leppard hits such as "Pour Some Sugar on Me", "Hysteria" and "Foolin'." The group continued their success expanding into the world of film, covers, and new collaborations including "Two Steps Behind" from the film Last Action Hero, "No Matter What", "Waterloo Sunset", and "Nine Lives" with Tim McGraw as well as Def Leppard hits "When Love and Hate Collide", "Slang", "Work It Out", "Promises" and "Now." Finally, all of Def Leppard's awe-inspiring music is available to everyone, around the world from the band's eponymous debut EP through to their most recent album.
Late 2018 will see the band deliver what many UK and Eire fans have been waiting for – the "Hysteria" album performed in full plus other Def Leppard hits across eleven arena dates in December 2018
Rick "Sav" Savage says, "After many requests from fans in the U.K, I'm delighted that we can bring the whole "Hysteria" album to arenas across Britain and Ireland later this year. From 'Women' to 'Love and Affection' plus many other faves thrown in for good measure. Oh, and our old pals Cheap Trick will be there also to help with the celebrations!! We can't wait'.
These will be the first Def Leppard UK and Eire tour dates since the sold-out Arena run in late 2015. The band will return to Sheffield Arena for what is sure to be a monumental homecoming show, in addition to their first ever show at The O2, London. 2018 also marks the 35th anniversary of "Hysteria's" predecessor "Pyromania".
The seminal 1987 "Hysteria" album is rightly seen as a landmark recording in the history of rock music. It was the album that saw Def Leppard conquer the world with global hits such as "Animal", "Pour Some Sugar On Me", "Hysteria", "Armageddon It", "Love Bites", "Woman" and "Rocket". The band will deliver "Hysteria" in full alongside other songs from their incredible catalogue. Disclaimer: Please note that Level 3 is accessible by stairs only. Some areas of Level 2 and Level 3 may not be suitable for those with mobility difficulties, those who are not comfortable with heights or those who experience vertigo. We anticipate you should receive your tickets at least 21 days prior to the event you are attending. Thank you for your patience.
Standing over 14s only